#WomenInTech: Join Django Girls CDO Workshop 2023
Feb 20, 2023
The Django Girls CDO is holding a one-day FREE PROGRAMMING WORKSHOP FOR WOMEN on March 4, 2023, at Innovuze Solutions, Inc. Corporate Office located on the 6th floor of SM CDO Downtown Tower in Cagayan de Oro City.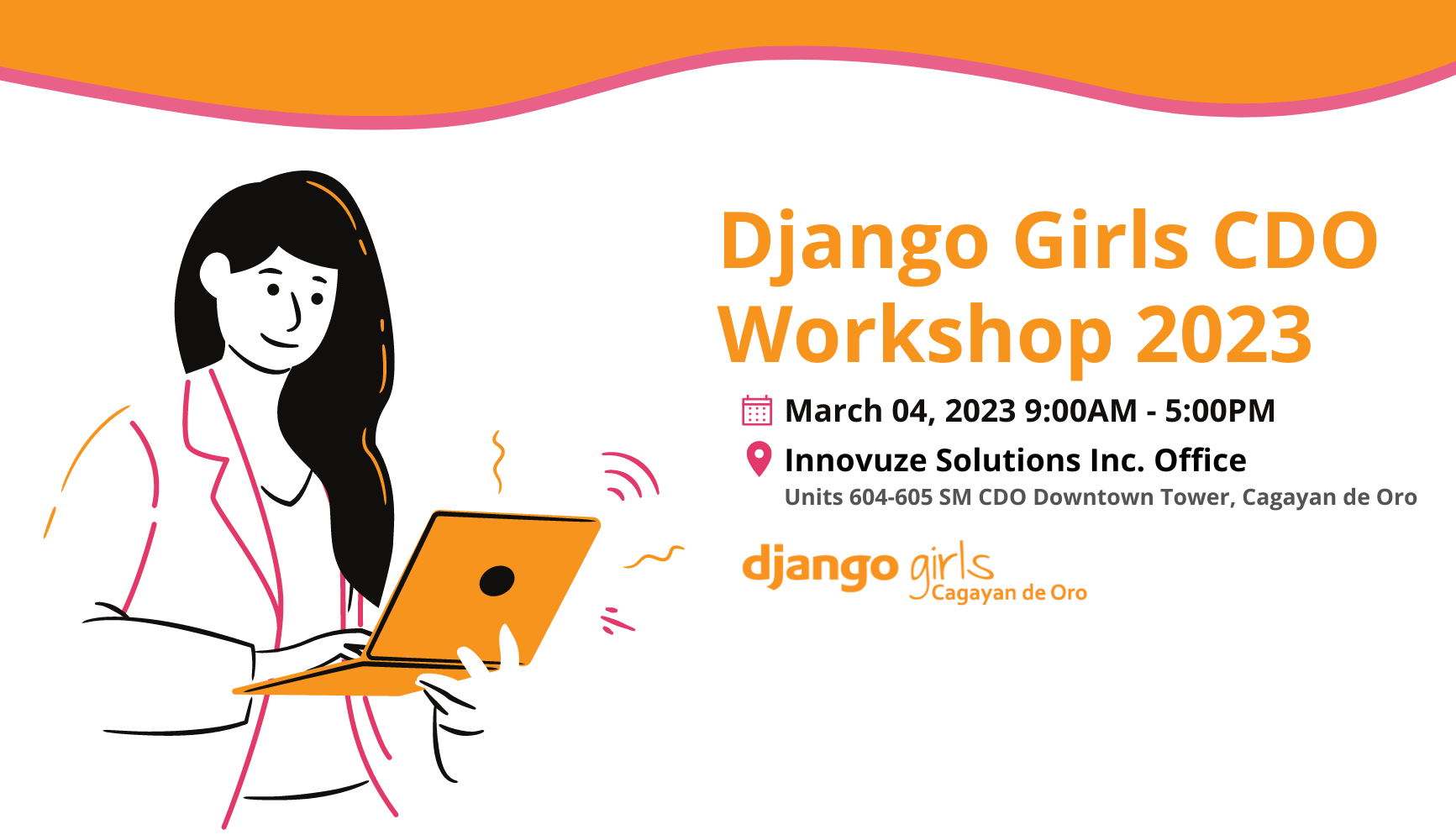 What can you expect from the workshop?
This workshop focuses on Python programming and helps the participants build their first website from scratch by the end of the day.
In case you were wondering, this is a beginner-friendly workshop and requires no prior technical skills to join.

There will be nine experts Python coaches who will guide the participants every step of the way to make sure no one will be left behind.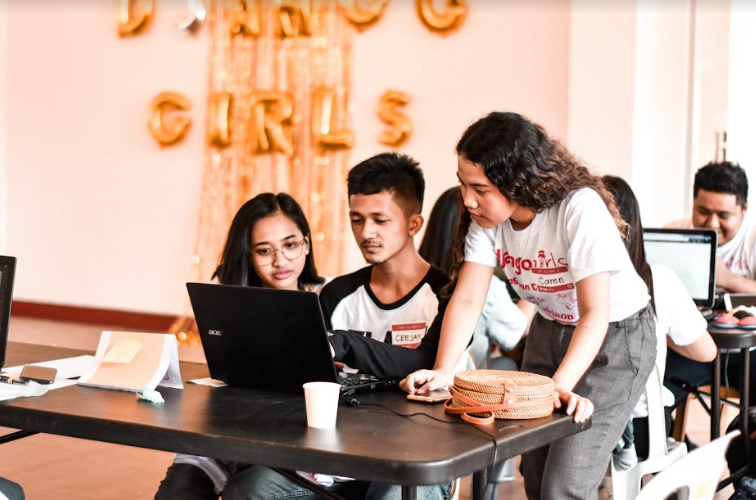 Get insights from experienced programmers and developers in the tech industry. Here's a quick introduction to our extraordinary coaches:
Marie Danilene Bulosan - Head of System Engineering at Workbean
Loren Zagado - Frontend Developer at RushMediaPH
Valerie Bantilan - Backend Engineer
Keisha Louise Vivien Berondo - Software Engineer at Marqo.ai
Freilla Mae Espinola - Head of Engineering at Misfit CDO
Jay Ginete - Sr. Web Developer at Innovuze Solutions, Inc.
Eric Lagasca - Technical Lead at Skunk Works
Alde Sabido - Software Developer at YAHSHUA Oursourcing Worldwide, Inc.
Paul Harriet Asiñero - Student at MSU-IIT
What career opportunities will I gain from this workshop?
This one-day programming workshop will be the first step for would-be women programmers to pursue the world of technology.
Django Girls believe that more women will have a positive impact on the IT industry. This is your chance to learn about programming so you may join the ranks of women programmers in the future!
Who can attend this one-day activity?
The program is perfect for women interested in learning how to create websites.
You don't need to be technically savvy - the workshop is designed for beginners and non-programmers. As long as you understand English and have a laptop, then you're good. Show everyone that women can code and can compete to the highest level of coding.
When, where, and how can I join the workshop?
Django Girls CDO conducts this once a year.
Don't miss the opportunity and save this one-day event on March 4, 2023, starting at 9 AM to 5 PM at Innovuze Solutions Corporate Office, 6th Floor of SM CDO Downtown Tower in Cagayan de Oro City.
Click here to apply for the FREE PROGRAMMING WORKSHOP FOR WOMEN.
Because it's free, the workshop has limited seats only to accommodate 30 people so be sure to reserve your spot ASAP.
The online application ends on February 20th, 2023.
Wait no longer! The workshop is free of charge.
Yes, you read it right. Join the workshop at zero cost for you.
The upcoming workshop is co-sponsored by:

Innovuze Solutions, Inc, is a CDO-based IT company that has been working with businesses and startups to develop cutting-edge web apps for the electronics industry and other markets for more than 6 years.
And Misfit CDO, a full-service creative agency that caters to early to mid-stage B2B enterprise technology startups.
If you've been itching to learn and create your own website with Python, then this is the perfect event workshop for you.
Don't forget to bring your own laptop.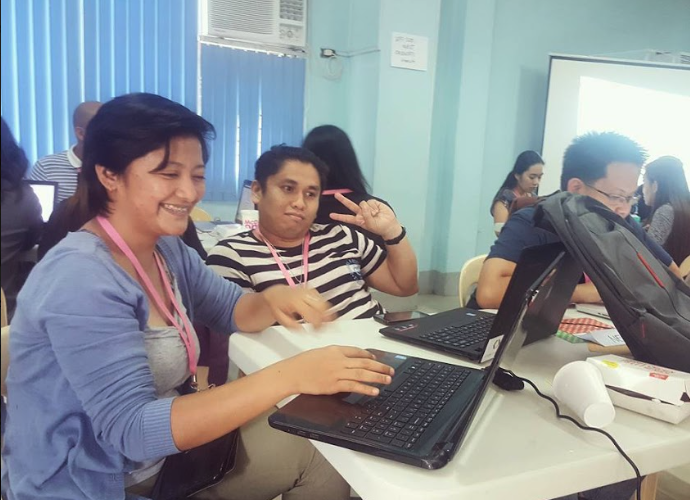 Fun, learnings, food, and everything else are on us.
You can check the previous event of Django girls CDO when they invaded Bukidnon to share their knowledge and expertise.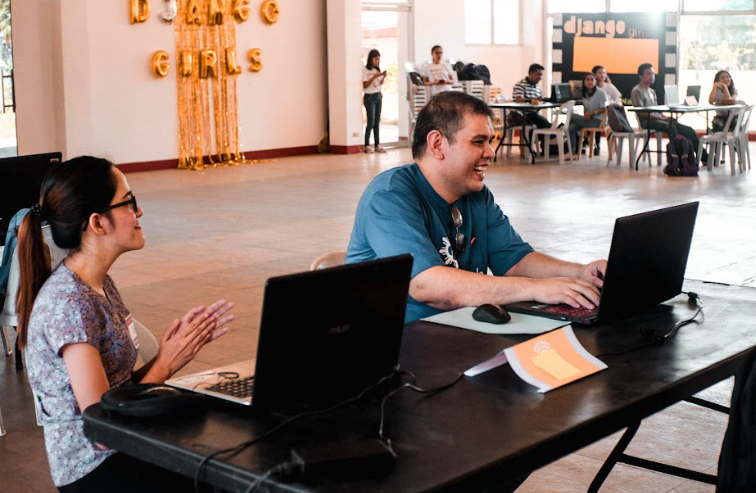 See you there!
About Django Girls Org
Django Girls is an online community and nonprofit organization committed to inspiring more amazing women to work in the tech industry.
The team is led by seasoned professionals and programmers that nurtures aspiring female coders with the skills, resources, and support they need by providing free, one-day programming workshops.
They offer open-sourced online tutorials, Python and Django classes, and share their first-hand experiences with the technology.

Visit their Facebook page and website here.