Designers Collaborate and Connect at the First Design Hive Meet-up
Mar 07, 2023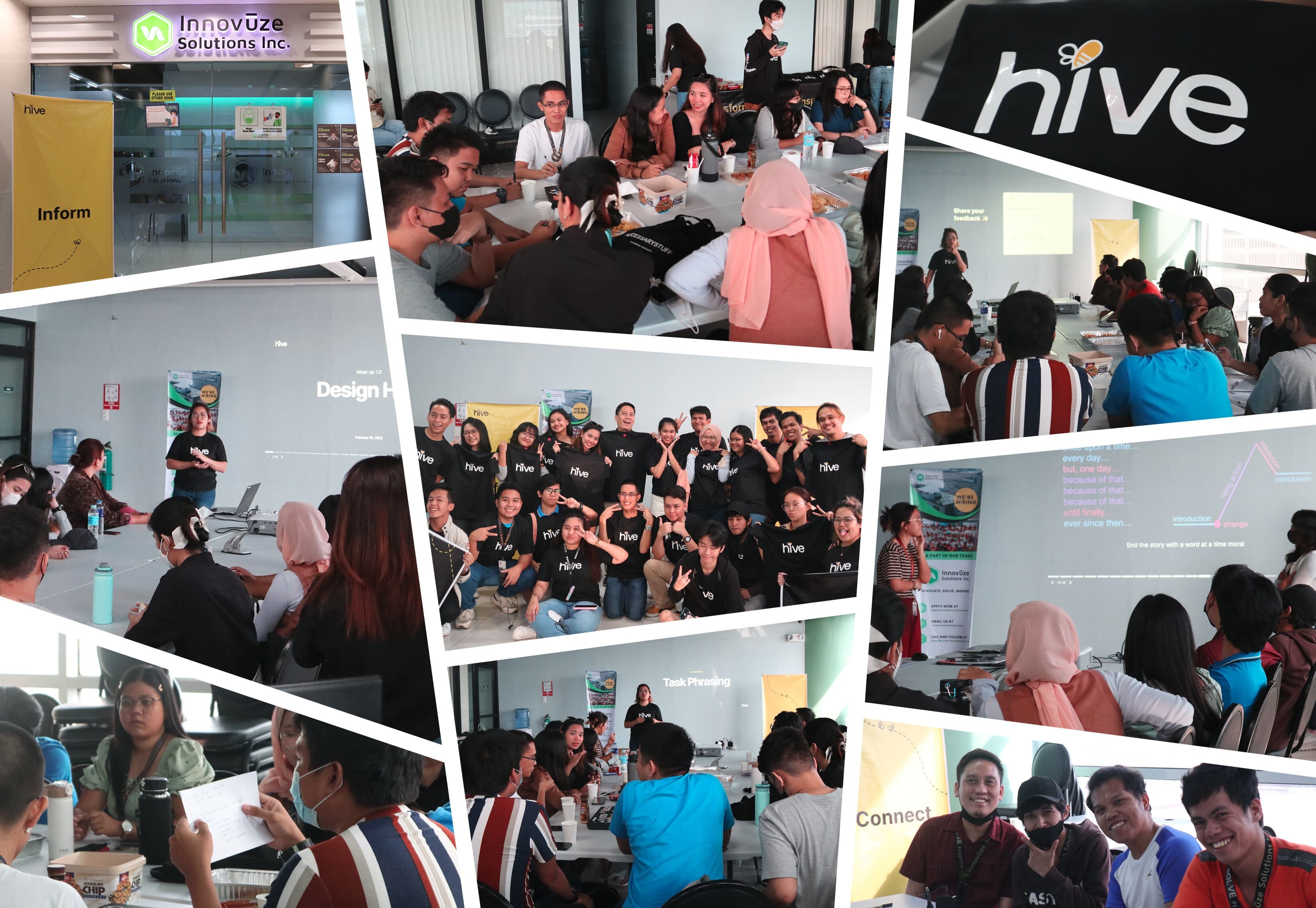 The 1st Design Hive Meet-up was a huge success, held on February 25, 2023, at the Innovuze Solutions, Inc. Corporate Office, facilitated by Estella Bravo, the founder. The event was attended by 21 checked-in guests who were passionate about design and eager to share their experiences.
The event started with a welcome message from the organizers, followed by an introduction of Innovuze Solutions, Inc. by our HR Manager Ms. Lorelie Jong. She highlighted the company's commitment to providing innovative solutions to clients and how it has been achieved through the company's creative and talented team. Additionally, we are currently looking for talented individuals to join our team.
Next, Estella Bravo, the founder of Design Hive, introduced the attendees to the Design Hive community. She discussed how the community was created to bring designers together, help them develop their skills, and support each other in their professional journey.
The 1st Design Hive Meet-up was not just an informative event but also a chance for participants to get to know each other. The community mixer session included three activities: Bee bold, Bee fearless, and UX exercise. In the bee bold activity, participants were asked to share their design work experiences. This was a chance for them to showcase their skills and inspire others. In the bee fearless activity, the participants took part in the Story Spine improv activity. This activity helped to develop storytelling skills and creativity. Finally, the UX exercise involved Task Phrasing, which helped participants develop their understanding of user experience.
The event concluded with a photo session, where all the participants had the chance to take a picture together. The photo session provided an opportunity for the participants to capture memories of the event and connect with each other.
Overall, the 1st Design Hive Meet-up was a great success, and the attendees left feeling inspired and motivated to continue their professional growth. The event provided a unique opportunity for designers to connect, share their experiences, and learn from each other. The organizers are looking forward to organizing more events like this in the future and helping designers build a strong community here in Northern Mindanao.