Innovuze partners with GDG CDO's DevFest2022
Dec 04, 2022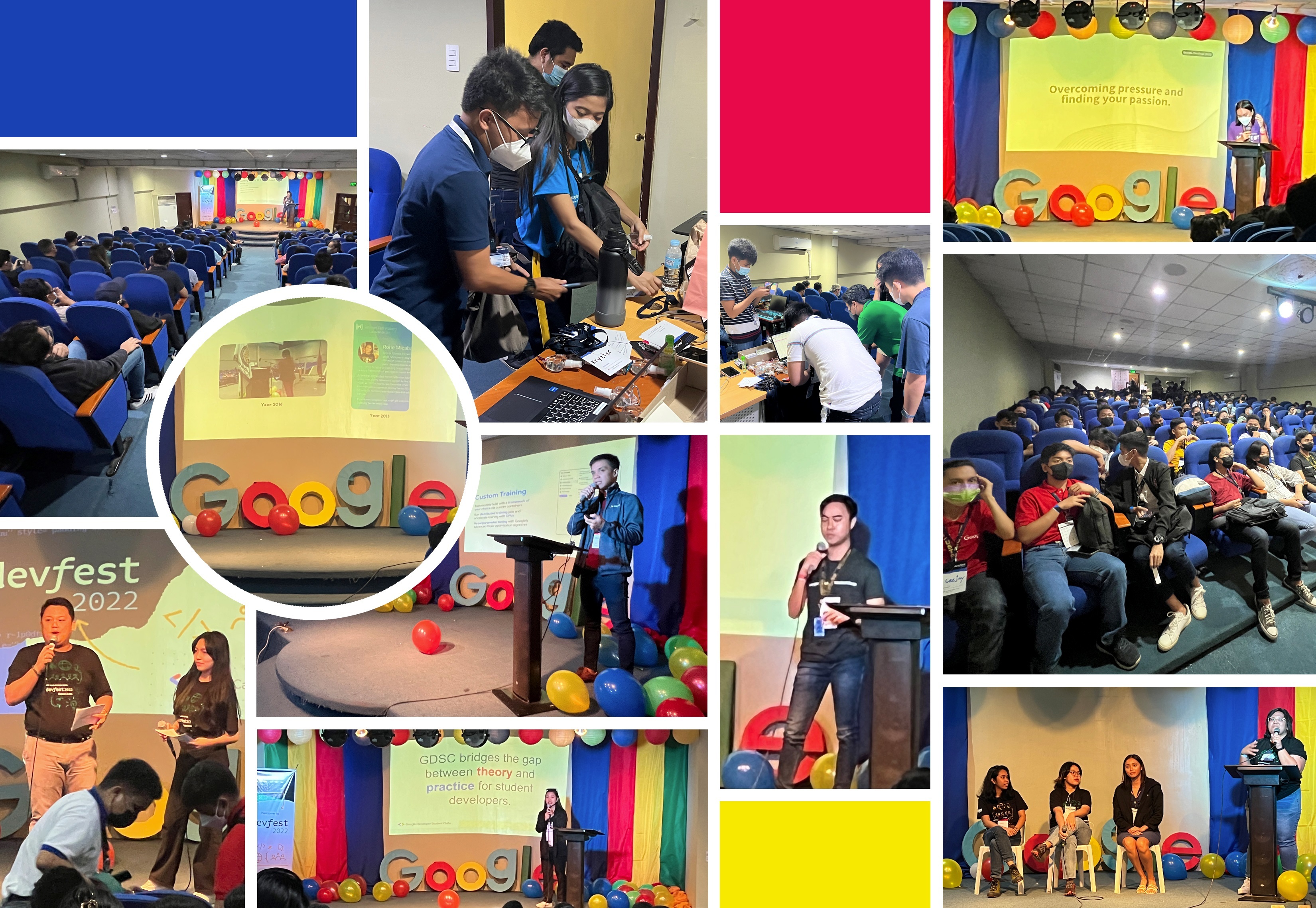 On November 19, the Google Developer Group Cagayan de Oro convenes DevFest 2022 at the ICT AVR (Main Hall) of the University of Science and Technology of Southern Philippines, and Innovuze Solutions, Inc. was anchored as a Bronze Sponsor of the symposium.
Learn, build, and connect as a community. These are the goals of the Google Developer Groups for DevFest. The organization hosts community-led technical conferences, focusing on exchanging reliable facts, networking, and learning about Google Developer technologies. GDG organizers tailor each DevFest event to the learning demands and interests of the local developer community.
The 2022 DevFest event was opened by Josan Astrid. The audience was steered by the underlying keynote of Vanessa Mary Orpilla of GDG Baguio Community Lead on the rising advancement of the GDSC Community. Followed by GDSC STI College mentor Christian Paul Flores with his lightning talk about Getting Ready as a GDSC Lead with Zero Leadership Experience From The Start. CEO of Senti AI, Ralph Regalado presented Vertex AI to the participants. LDCU ICT Student Rorie Kyne Micabalo talked about thinking outside the box as a young ICT enthusiast. Then followed by an ice breaker game before pondering over the Fireside Chat with the Women Techmakers Ambassadors.
A Breakout Session was held in the afternoon with different topics, like Flutter 101 from one side and the Internet of Things and Google Assistant on the other side. Material Design and GCP Essentials in the next hour, and Unlocking the myth of 10x Developer and Bite-sized Kubernetes on the last Breakout session. A NodeJS Tips and Tricks were shared by Roger Madjos on the last session before Estela Bravo the GDG CDO Community Lead untied the knot with her closing remarks.
Each guest speaker had their own authentic and sensational stories of their careers and conventional experiences and accomplishments. In an interval with girdled opportunities and innovations, the advent of technology and dissemination has made a lot of people's lives worth living. These have become building blocks to a new age of expedition.
As part of the sponsorship package, Innovuze Solutions, Inc. got the chance to introduce our company through the distribution of the company stickers and pins to all participants during the registration, posted our open job positions to the tech community on DevFest session breaks and GDG CDO Social Media promotions, and posted our company logo in all promotional materials of the event.
Learn more about GDG Cagayan de Oro by visiting their GDG CDO Facebook page or visit their GDG Community page.


Watch out for more community engagements of ISI through our Facebook page or our Blog Page.