Innovuze Engineering's Mini Team Building
Dec 22, 2019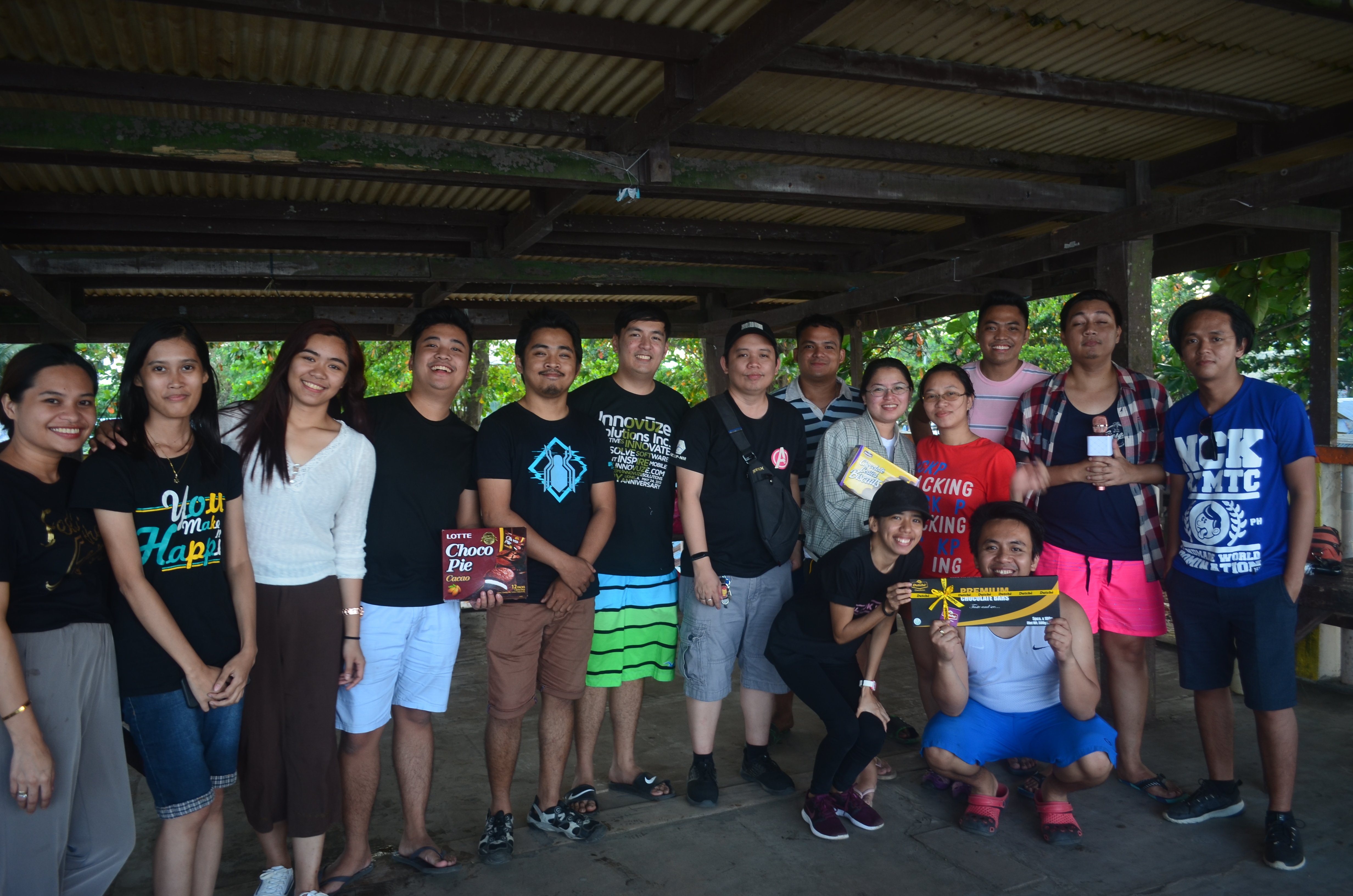 Innovuze's Engineering Department on their Mini Team Building

CAGAYAN DE ORO CITY, Philippines - The Engineering Department of Innovuze Solutions, Inc. (ISI) conducted their 1st ever company-sponsored Mini Team Building at Roan Beach Resort, Opol, Misamis Oriental last November 9, 2019.
The Mini Team Building aims to enhance not only the participants' ability to work as a team, but also improves their resilience and problem-solving capabilities, develop emotional intelligence, and most importantly realize the relevance of effective communication. Through this activity also, the newly-hired ISI employees were welcomed and got a chance to know their teams better.

The Program
The Mini Team Building started with a GTKY or "Get to know you" activity. Every person was asked 3 questions from a set of 3 cards. Through this activity, personal barriers were broken and it allowed everyone to build a connection with each other.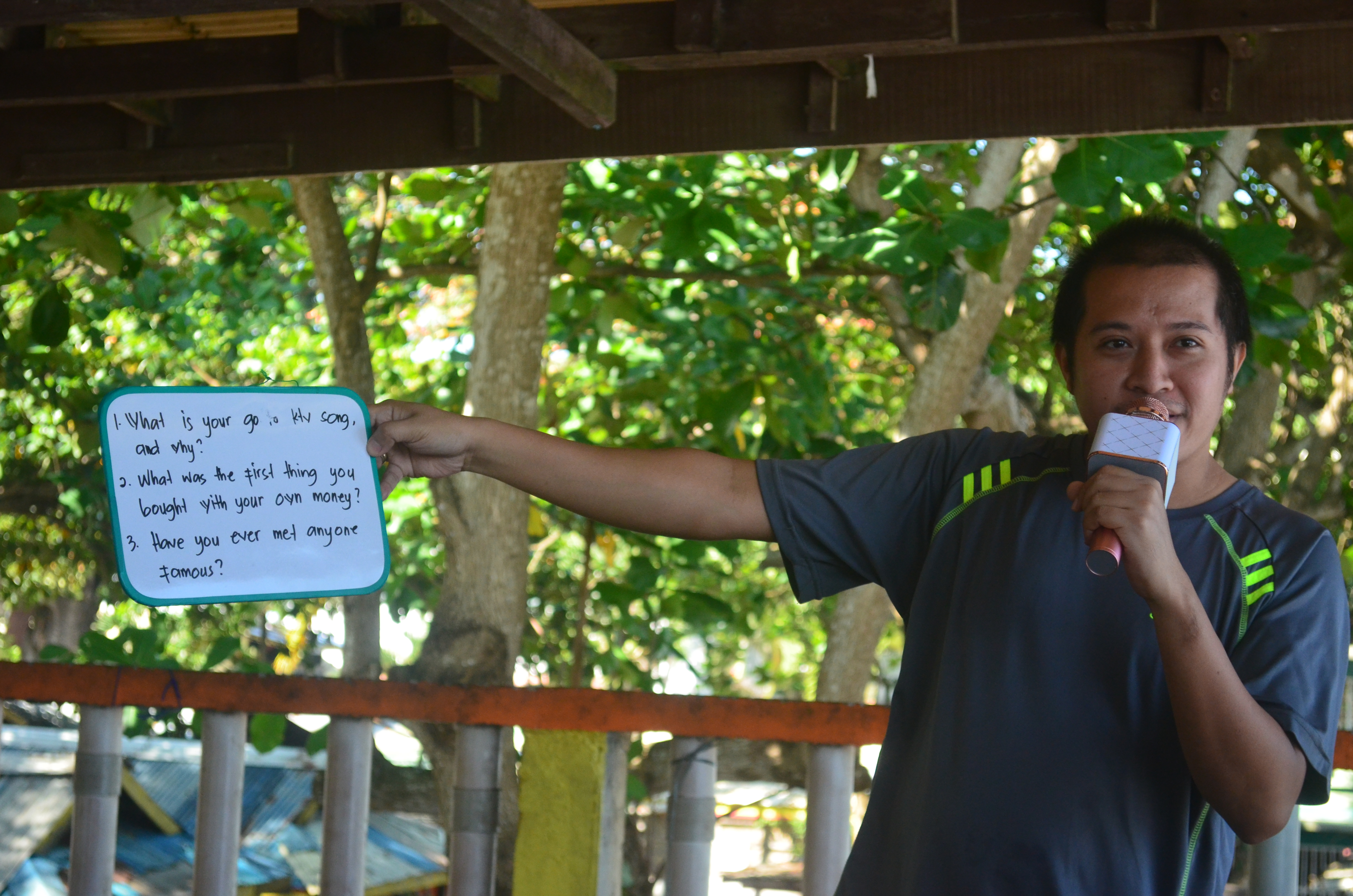 GTKY or "Get to know you" game
After the GTKY, groups were divided into 3 teams consisting of 4 members and proceeded with the first game of the day called Back-to-Back Drawing.
The rule of the game is to have a pair of participants from each group to recreate an image. One person will describe the given picture and the other one will draw it and while having their backs against each other. This allows the participants to know the essence of true communication; that they should listen and ask to know the details from each other.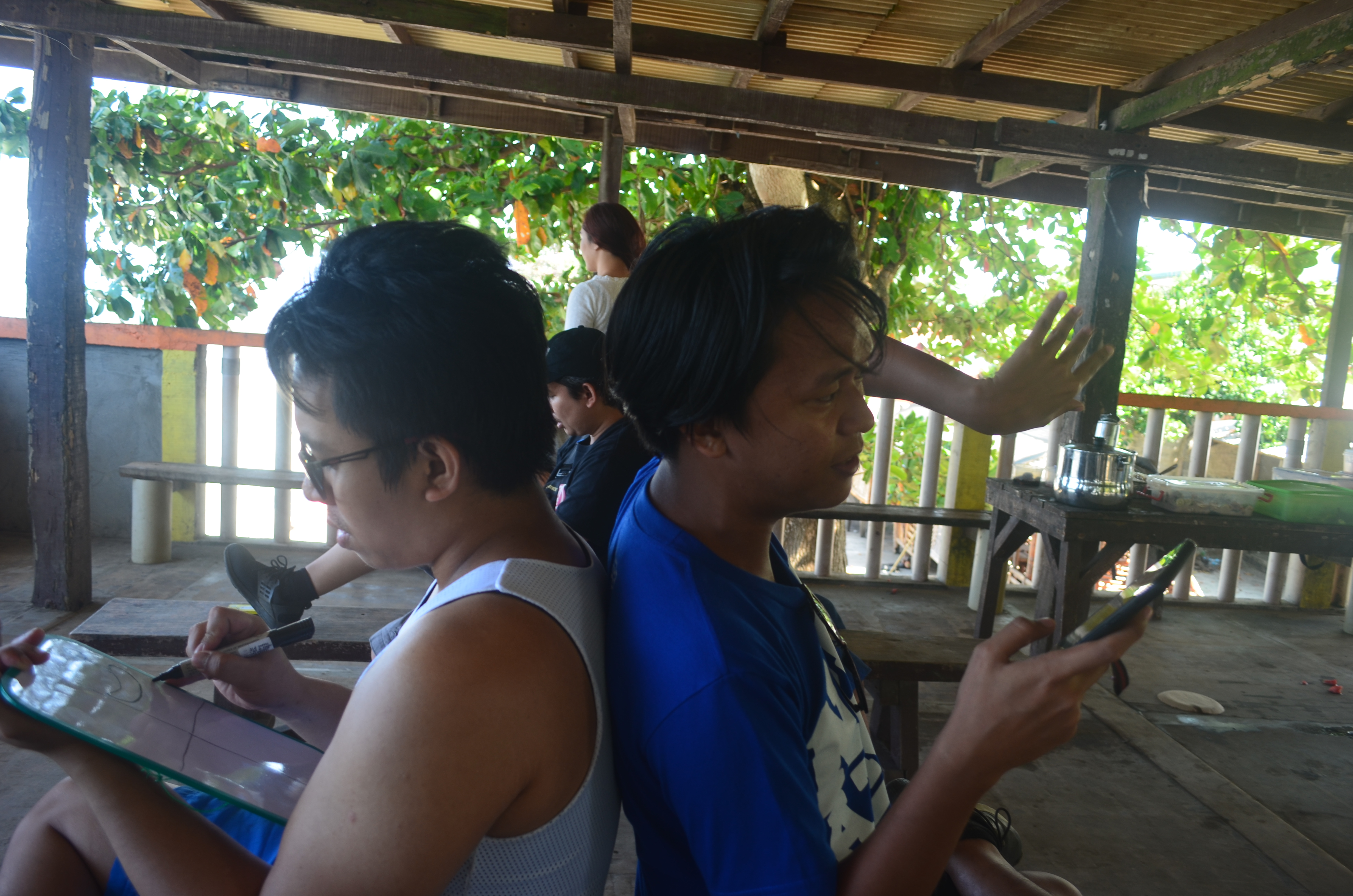 Back-to-Back Drawing Challenge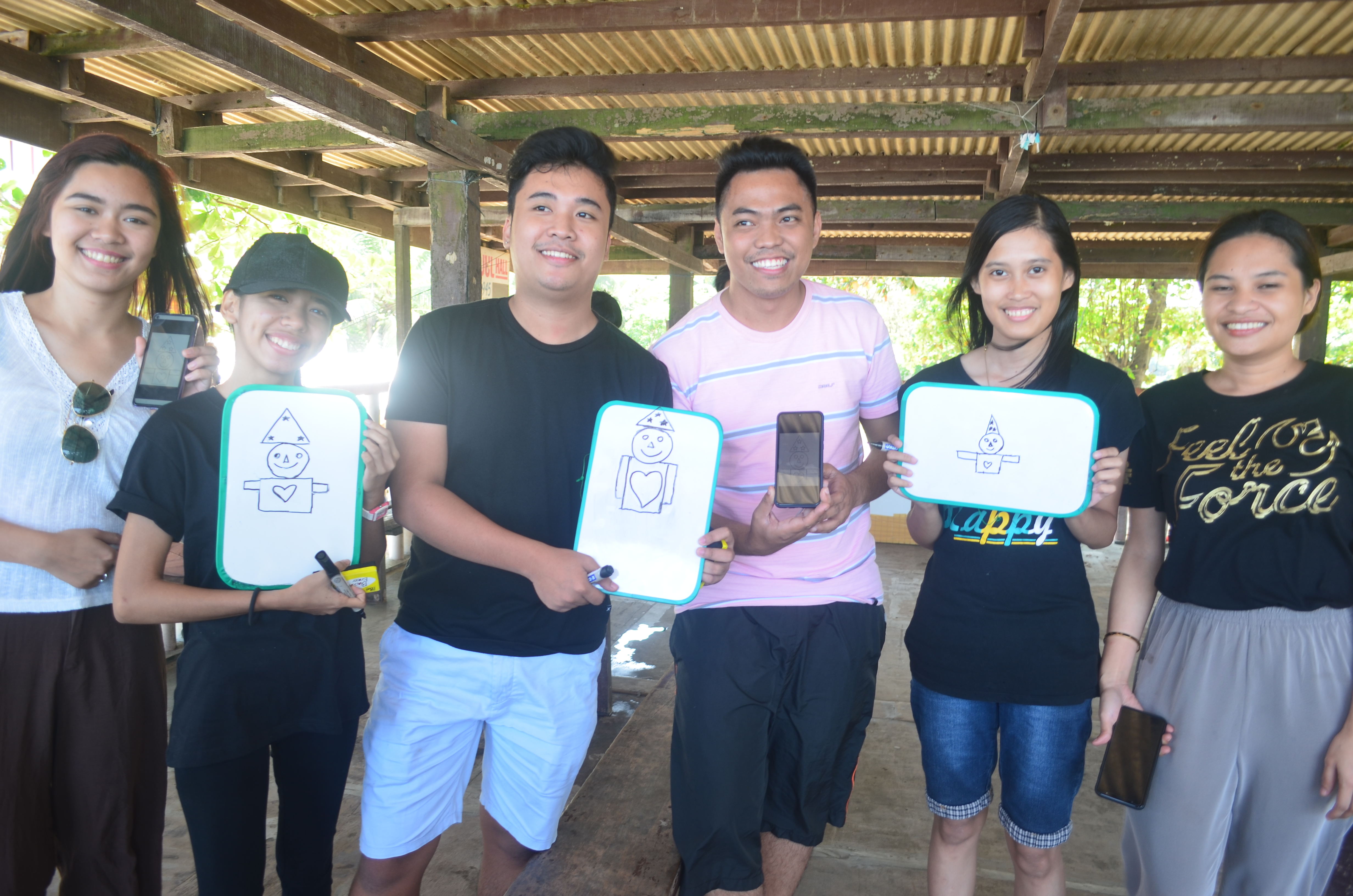 Results of the Back-to-Back Drawing Challenge
Participants found the game entertaining since they can't exactly replicate the given image for it was a challenge to explain every detail of it. At the end of the game, all teams have tie scores.
After the intense and challenging games, hunger among the participants was inevitable. The teams shared food on the table (which was also prepared by the participants themselves!) and enjoyed each other's company while sharing stories as they feasted on the lunch.
After meal time, the third activity was a Quiz Bee: ISI edition. It is a knowledge-based game where players are asked different questions about the company. It helped the team to know the company better and the other participants as well since some of the questions are based on personal information of participants.
After the Quiz Bee, some of the employees: Kevin Angelo Ma, Charlene Tessa Descalar, and Phoebe Mula, were given time to share their experiences working for the company. They didn't see ISI as an ordinary company but a company with substance. A company that treats employees as its own children. And they've perceived to consider their co-employee as their 2nd family, learned to have fun with each other and create camaraderie and friendship.
A new employee, Neil Tecson, was also given time to share an inspirational message. He talked about the 4 Obstacles to Fulfilling Your Dream from the book The Alchemist by Paulo Coelho. We shouldn't compare ourselves to others and what we choose to do has nothing to do with others. If we follow what we love, we allow ourselves to be transformed in the struggle of our journey. And we are the hero of our own story, we must give ourselves permission to discover our own inner excellence and channel it deeply and freely.
Sir Franklin Pacquiao also shared about Professionalism and Integrity to the group, which is very important as an individual. Integrity is the nucleus of a successful and happy life. Having it means being honest with every aspect of your life, even if no one is watching. It is simple to make promises but often hard to keep it. But if you keep your promise, it will make your character stronger and firmer. Also, having the integrity mold you to a person with professionalism.
After they've shared their messages, another game was played: Protect Your Egg. The same team was given an egg to be protected given a number of straws and a roll of tape. They can also be resourceful and use anything in their surroundings. Teams realised that everyone should learn to share their ideas with each other and be practical.
After the game, Team 1 and Team 2 were declared having equal scores. So to break the tie, another game was played which is Catch My Egg. The rule of the game simple, catch the egg from opposite sides of the players while every time after successfully catching it, the distance gets farther.

After all the games, Team 1 was declared the Winner, while Teams 2 and 3 became second and third respectively. All teams were then awarded their corresponding prizes.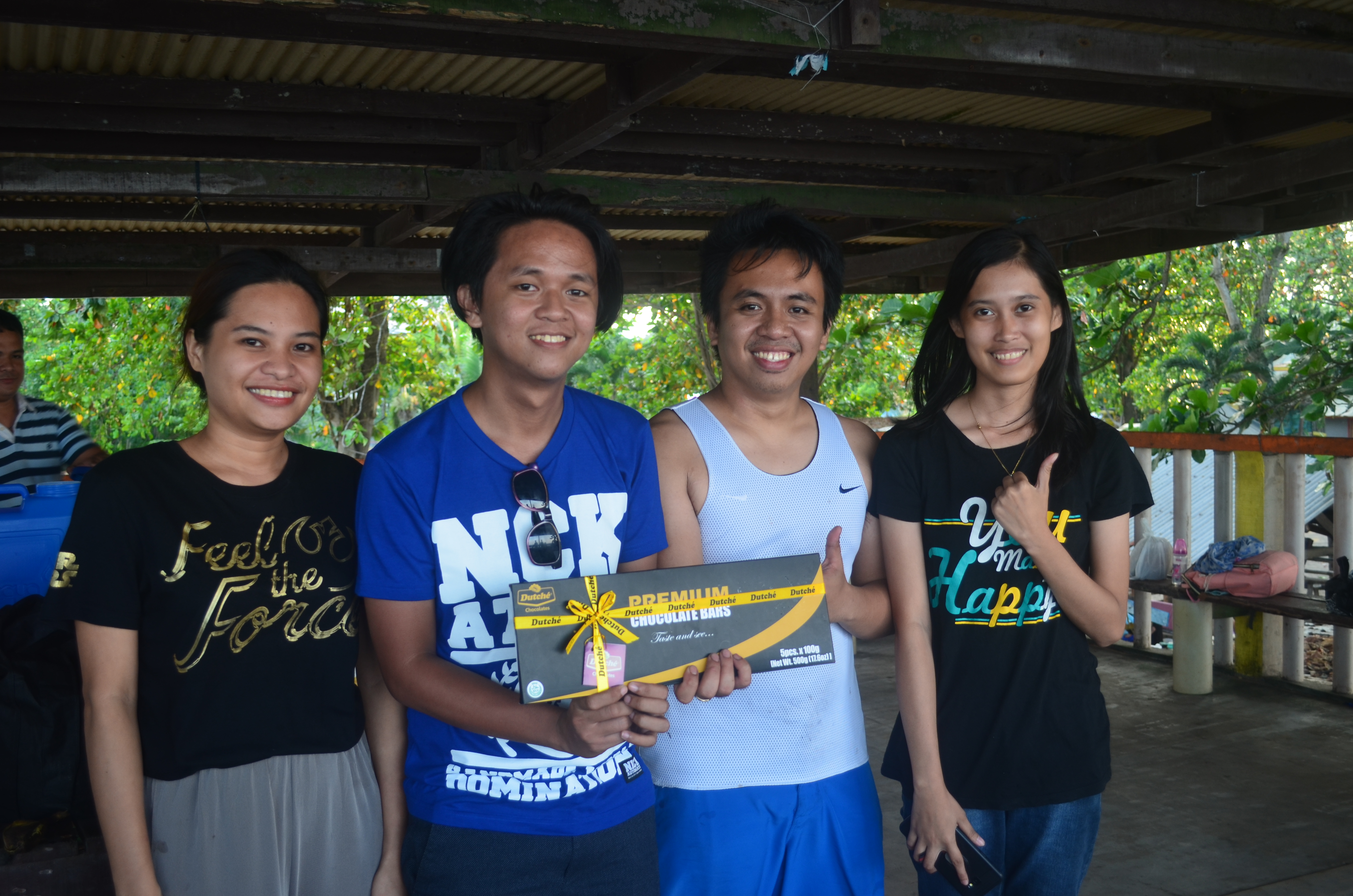 Team 1 - 1st Place
Team 2 - 2nd Place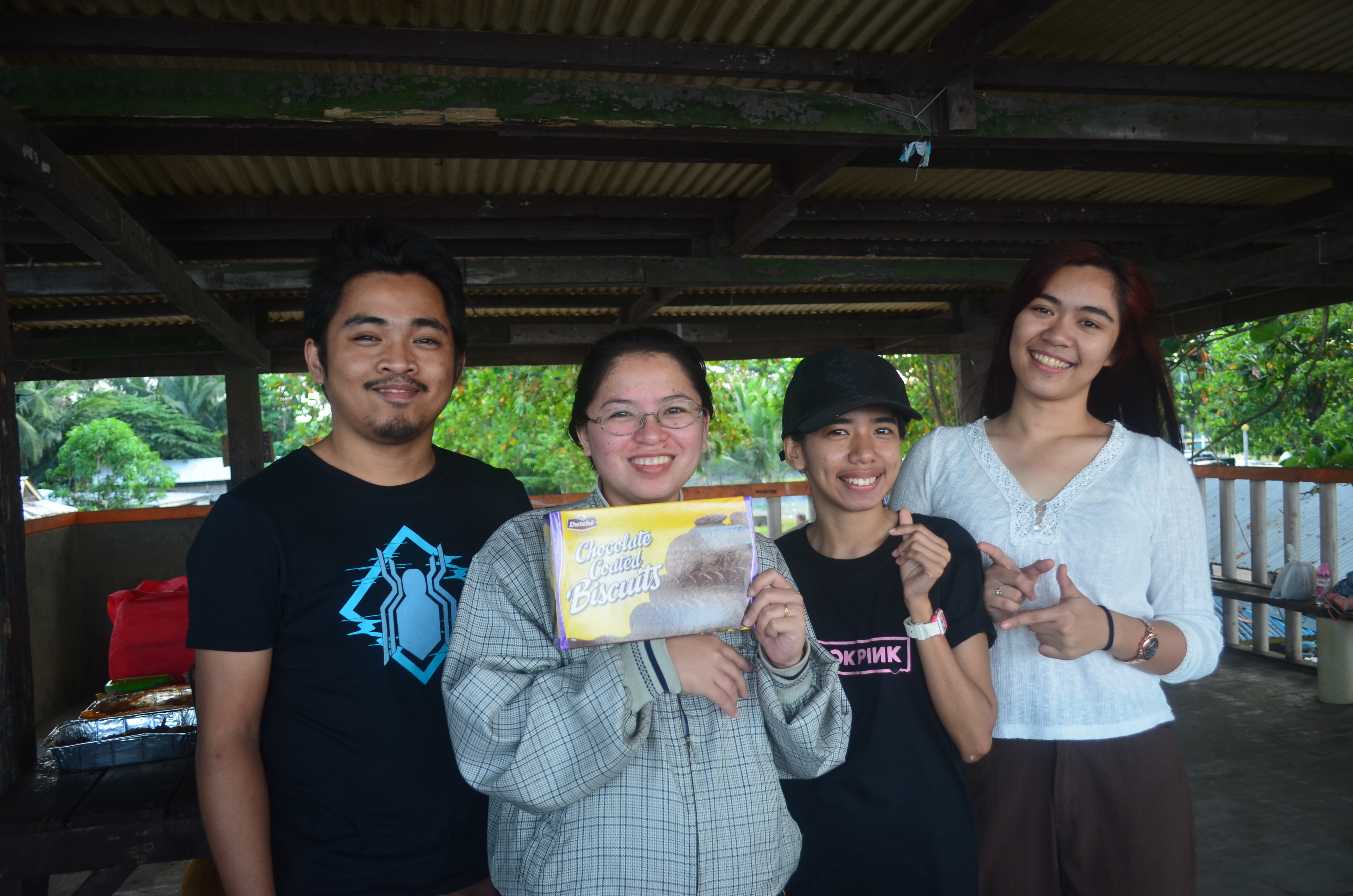 Team 3 - 3rd Place
Everyone shared their prizes with each other. The Team Building was not just a mere outdoor activity to have fun but a bridge to create a line-of-sight with each other, to create memories to laugh about in the future, to break the walls from each other's awkwardness, and to let them feel that they can always lean on each other's shoulders.
We believe employees can be more efficient if they have fun at work and with their workmates. We should sometimes emerge out of our cages and discover life outside our walls, interact and engage ourselves in different activities. We'll not just enjoy but surely improve ourselves in terms of personal growth and productivity.