Halloween Costume and Movie Party 2017
Nov 01, 2017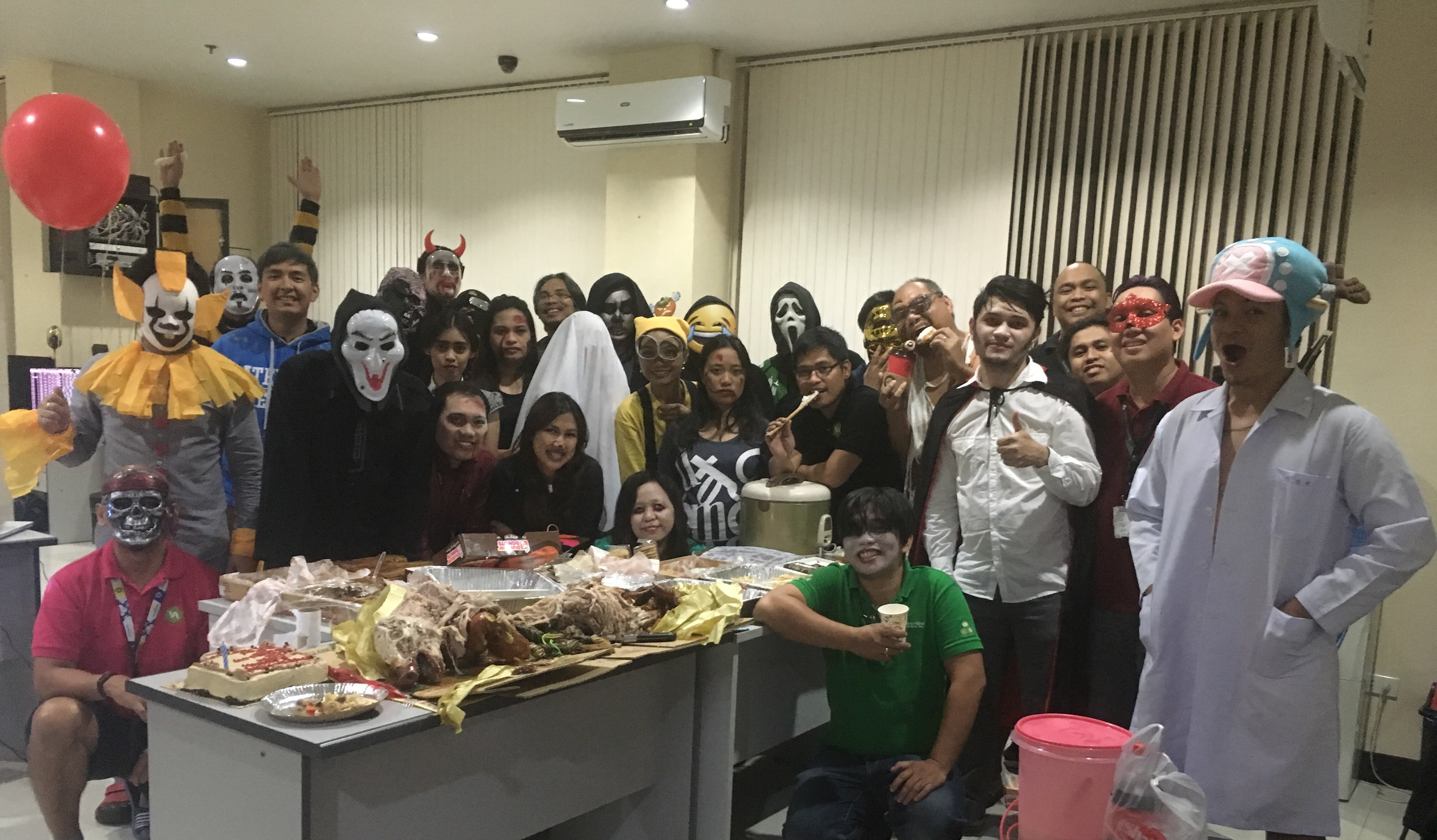 Innovuze Solutions, Inc. (ISI) always fosters a positive culture among its team. Aside from excellence and productivity, we also focus on employee engagement. Parties and fun events, whether simple or grandly-planned, enable employees to take the time off and be acquainted with fellow colleagues. One of these parties being looked forward to every year is the Halloween party.
We held a Halloween Costume and Movie Party last October 30, 2017 in our office at the Gateway Tower, Lapasan, Cagayan de Oro City. It has been a tradition to hold this event every year to have fun, mingle and connect with colleagues on a more personal level, and as an opportunity for employees to showcase their creativity.
Each of the employees presented their best Halloween look with spooky, odd, and fancy costumes. To make it more fun, we chose top three participants for the Best in Costume award.
The participants casted their votes and the top choices for the most creative were:
1st Place: Mark Baulo as Skull-Faced Man
2nd Place: Francis Mansibugan as Count Dracula
3rd Place: Mary Joy Meca as Minion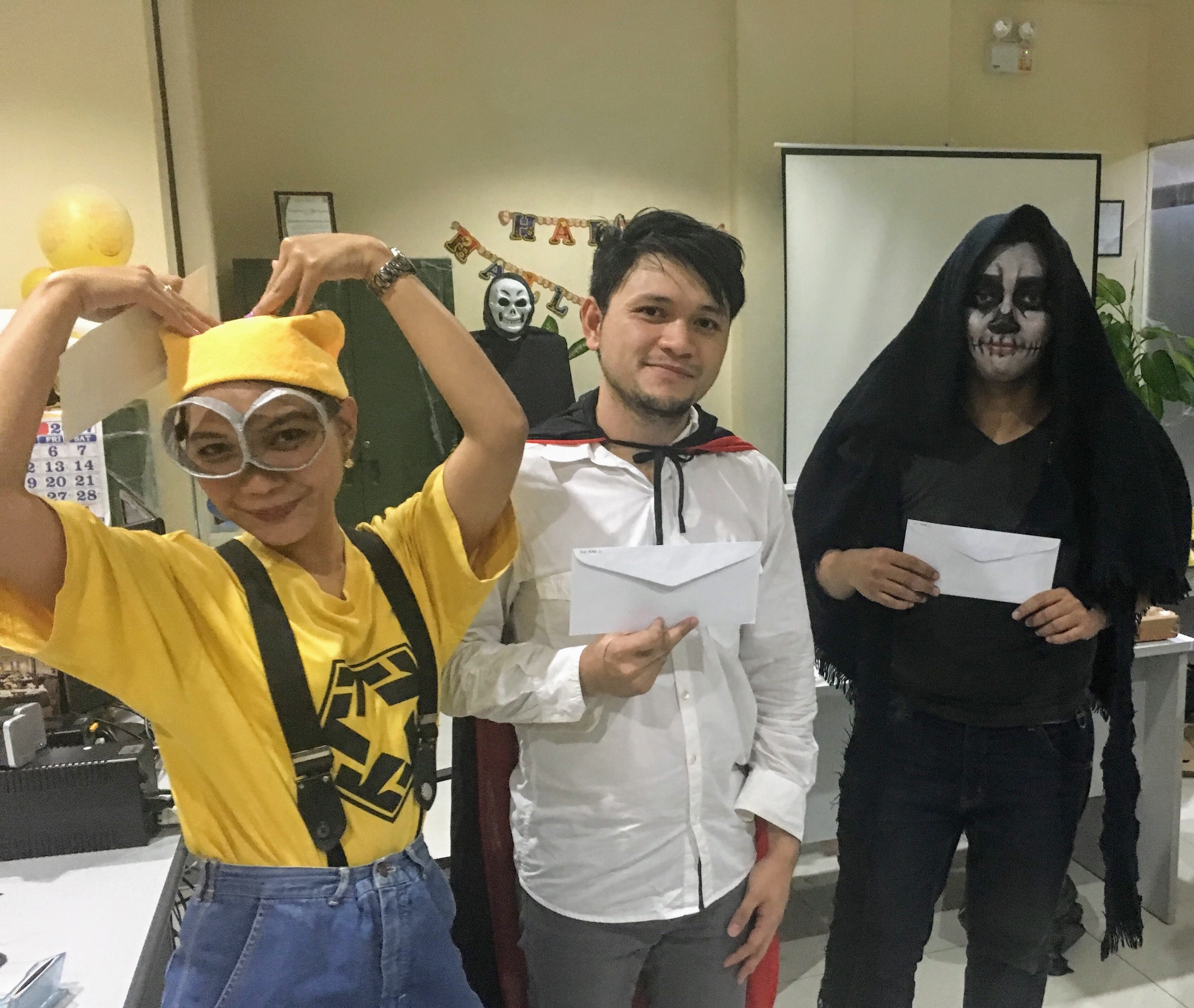 A party is not a party without food on the table. All employees brought food for everyone to share and dig in. A mouth-watering Lechon was also present (as usual) and it's always been anticipated.
Everyone ate and enjoyed the delicious dishes and desserts together with their close friends as well as to the new ones at work.
After sharing the meal, we had a projector set up for us to watch horror films together and intentionally turned off the lights to intensify the horror factor.
We picked out two of the most terrifying movies that can fairly jump them out of their skins. These are:
Mama (2013)
Ouija: Origin of Evil (2016)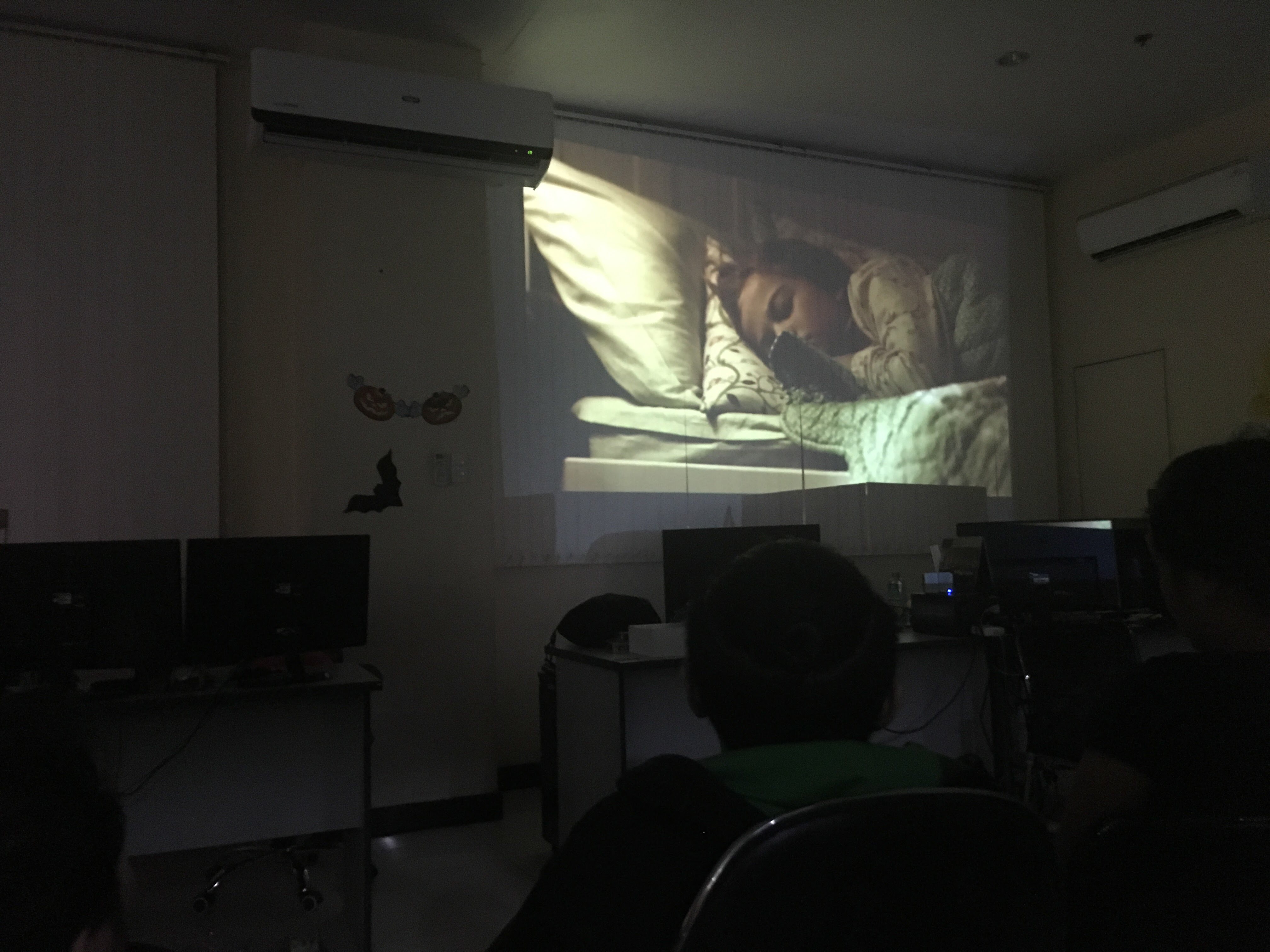 It was fun to witness the reactions and expressions of the viewers during the scary and surprising scenes. Some were screaming and shaking like a leaf while others had an outburst of their emotions as they watched the films.
The Halloween party ended with a distinct chill in the air. Overall, it was a day full of joy, laughter, screams, creative costumes, and great food, which all makes us look forward to another one in the next year.