Innovuze partners with BUDA Community Health Care Center
Jun 24, 2023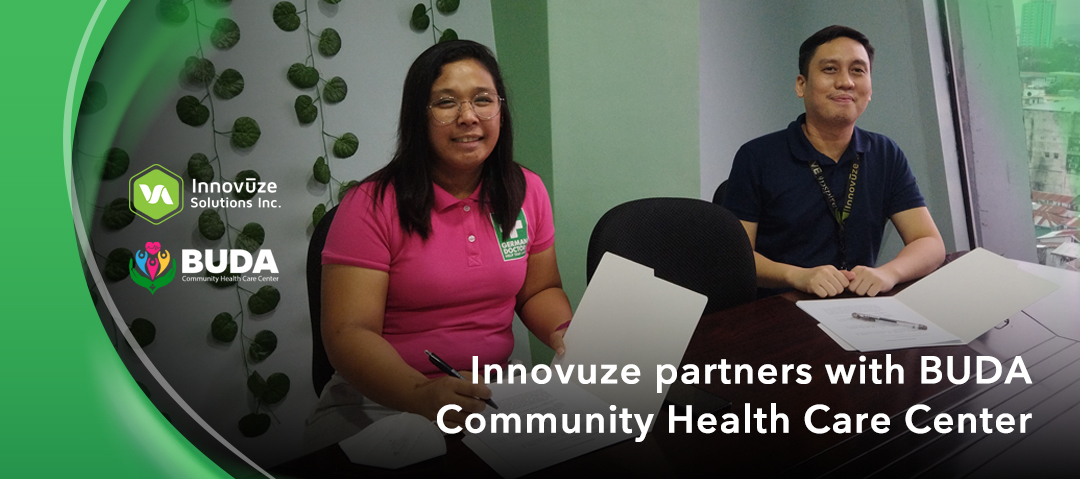 Healthcare professionals and institutions really are essential and have a critical impact in our society. We have all witnessed their immense importance during the peak of the pandemic. Indeed, they need support from all sectors of society. Their significance is even greater in rural and marginalized communities, where many have limited access to healthcare.

BUDA Community Health Care Center is a non-profit organization that provides medical assistance most especially to disadvantaged patients. Situated along Purok 1, Davao-Buda National Highway, Marilog District, Davao City. Among the ones they serve are the Indigenous Peoples (IP) of the Matigsalug Tribe and non-Indigenous Peoples or Dumagats residing in geographically isolated and disadvantaged areas (GIDA) across several municipalities, namely Quezon and Kitaotao Bukidnon, Arakan in North Cotabato, and Marilog District in Davao City.
Way back in January 24, 2023, a ceremonial Memorandum of Agreement (MOA) signing took place between Innovuze Solutions, Inc. and BUDA Community Health Care Center at Innovuze's office. The General Manager of Innovuze, Mr. Lionel Amarado, represented the company, while Dr. Arianne Alvarez represented BUDA Community Health Care Center on behalf of their Chief Operating Officer, Dr. Joelyn Soldevilla-Biag.
Innovuze Solutions, Inc. is a company specializing in web development and IT services for over 10 years. Its office is currently located at the 5th Level of Gateway Tower, Limketkai Center, Cagayan de Oro City. It has been part of Innovuze's mission to support the community and has been providing services to non-profit organizations as part of their community outreach and social responsibility efforts.
The agreement between the two organizations is meant to formalize the partnership that will allow Innovuze to build a website for BUDA Community Health Care Center that will serve as a valuable resource for patients, staff, and the wider community. The website will enable the hospital to better connect with potential donors, volunteers, and partners, as well as provide important information about their services and initiatives.
Just recently, the agreement has come into fruition with the successful launch of the website of BUDA Community Health Care Center, which is now accessible at www.chcc-buda.com.
This successful partnership between BUDA Community Health Care Center and Innovuze indeed exemplifies the power of technology in enhancing access to healthcare services for communities in need. It is our wish that BUDA Community Health Care Center will better serve their communities and gain more awareness and support from the general public and multiple sectors.